Welded Gabions Box
Gabions welded can hold their shape better and they don't bulge out when filled with stones, compared with hexagonal mesh units. Welded gabions are easy to handle, which means more efficiency, less labor and higher productivity on the job. The installation man-hours of welded gabions can be 40% less compared with the hexagonal gabions and also welded wire mesh can better maintain the "cage" shape compared with hexagonal wire mesh material.
Welded Gabions Advantages: This kind of gabion is constructed of rugged high tensile wire which is coated with a thick, corrosion-resistant layer of zinc. The wire is also available with a tough, durable PVC coating. The materials result in a longer gabion life.
Material : Galvanized wire/ galfan wire /pvc coated wire
Structure Type: Welded in square opening
Aperture 8x10cm
Wire Gauge 2.7mm
Selvedge wire diameter 3.4mm
Lacing / tie wire: 2.2mm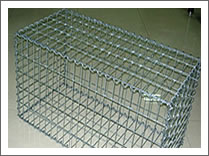 Welded gabion is used as gabion box (gabion basket), to be filled with stones at the river bank or seaside to stop flood, on the mountain prevent rock falling.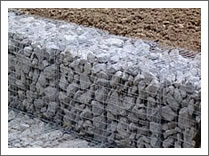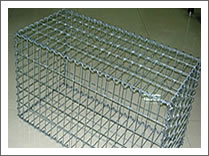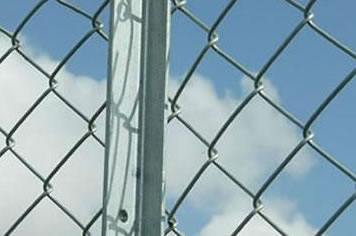 Deping exports welded gabions box in standard and custom designs. Our welded mesh gabions are exported to Africa and other countries. Welcome to contact us with your specific requirements.